The Wedding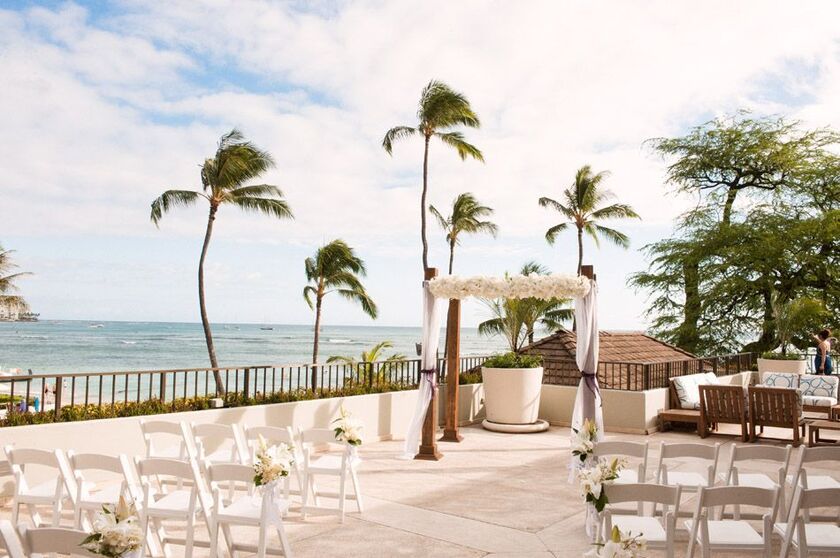 Friday, November 1, 2019
5:00 PM
Ceremony
Halekulani Hotel - Hau Terrace
2199 Kalia Rd, Honolulu, HI 96815, USA
Reception
Kindly RSVP by September 30, 2019
Schedule of Events
Cocktail Hour
Friday, November 1, 2019
6:00 PM
Halekulani Hotel - Hau Terrace
Reception and Dinner
Friday, November 1, 2019
7:00 PM
Halekulani Hotel
While we'd love to spend the whole night with everyone, the venue requires us to end the festivities at 10 PM!
About Us
Our Story
Akhil and Christina met nearly 10 years ago at The Ohio State University. They both were at a Halloween party that their mutual friends dragged them to - she was dressed as Pocahontas/Indian Princess (a last minute Goodwill find) and he was the 'Buffet of Manliness' (aka the ultimate mashup of laziness and creativity). They became friends that night - he read her palm, they laughed a lot, he told her stories, and there was an instant connection. Their friendship grew stronger over the next year, and he asked her to be his girlfriend in March 2010 (with Truly Madly Deeply lyrics in the courtyard of the architecture building on campus).
Fast forward eight years…
He proposed in January 2018 in San Francisco and it was beautiful and intimate. They have both lived all over the eastern United States over the years and have finally settled back in Ohio - the place where their journey started, and the place that feels the most like home.